Sales Information
See recent and historic sales
View Sales
Paramount News
News and Updates from Paramount Sales
View News
Welcome to Paramount Sales, a perennial leading consignor in North America. Since its 2001 inception, Paramount has sold many sale toppers and has been at or near the top of every sale by average in nearly every sale in which it has consigned horses.
Paramount Sales sold the mare Aloof, in foal to War Front for $ 3.9 million to top the Keeneland Nov. Sale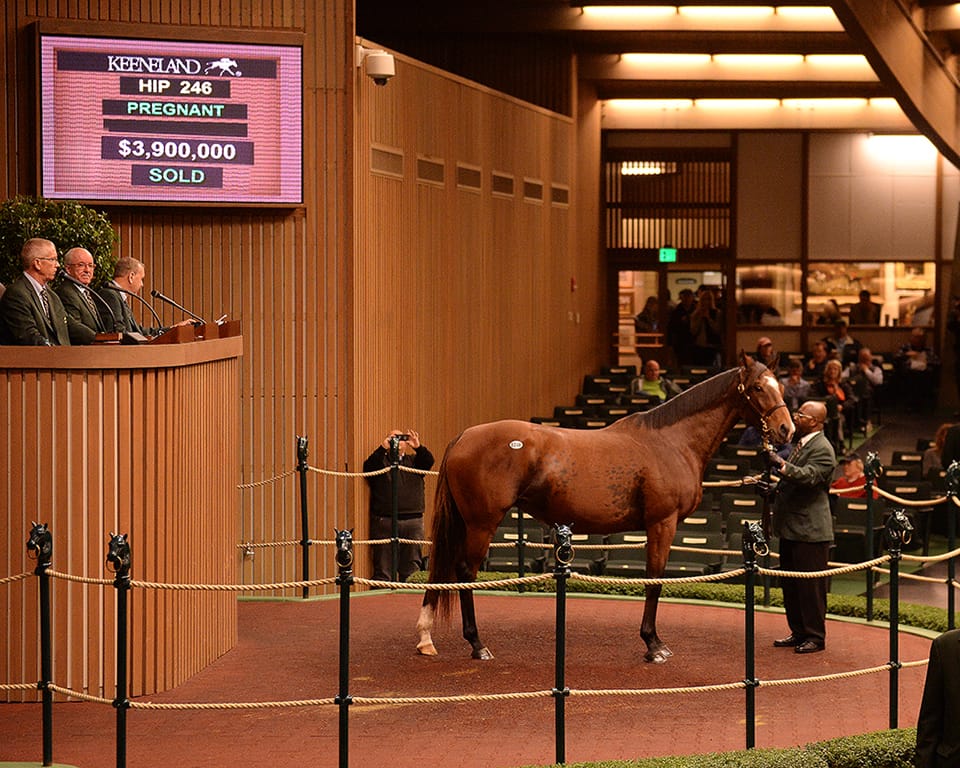 Recent Sale RNAs
Horses that were RNA'd from the last Sale.  If you have interest in a private purchase of any of these horses, please contact our office.
View RNAs